BlogLatest updates from Kathryn Lasky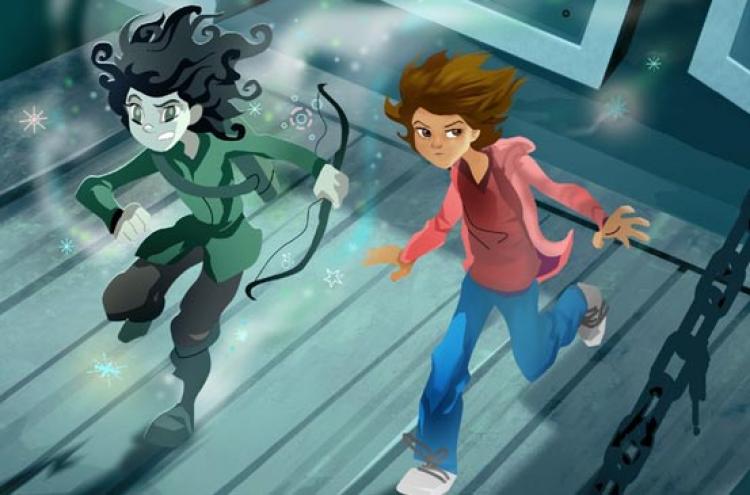 Great reviews for More Than Magic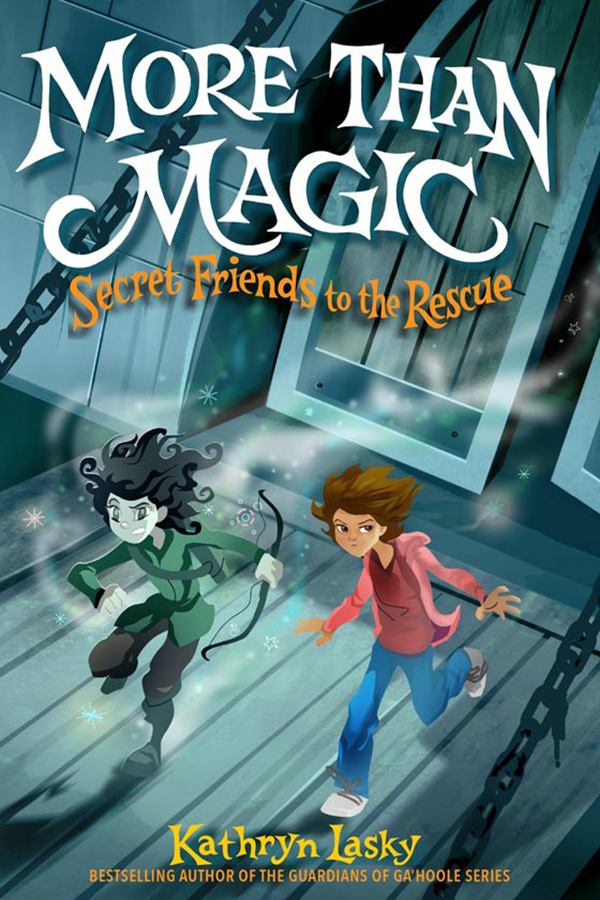 Lasky creates her own absorbing magical world, neatly folding it around a story of friendship.
MORE THAN MAGIC reviewed in Kirkus
Ryder has just turned 11, the same age as the cartoon character created by her years-dead mother, and learns that she can enter the cartoon world—and possibly save it. Ryder's mom, a brilliant animator, based her main character, Rory, on Ryder. Rory is a swashbuckling girl adventurer in an extremely popular cartoon series, soon to be a film. Now Ryder's dad is interested in nasty Bernice, who wants to make the film Rory into a sappy princess with a vapid magic wand instead of a scrappy slingshot. Scandalized, Ryder doesn't know what to do until Rory herself steps out of the TV and invites Ryder into her world, Ecalpon ("No Place"). There they team up with Ryder's nerdy Jewish friend, Eli, to change the movie back to the original concept. Ryder, Rory, and Eli enlist the aid of Connie, Bernice's one likable daughter. Inhabiting the wireframe layer of the animation, the children learn they can drag artwork from the trash to re-create the original drawings. But can they win the race against time to save Rory and the film? Alternating narration among Ryder, Rory, and minor characters in Ecalpon, Lasky creates her own absorbing magical world, neatly folding it around a story of friendship. The cast is not notably diverse; with the possible exception of Connie, they all seem to be white. Both the concept and the well-paced suspense will appeal. (Fantasy. 8-12)
School Library Journal says:
Lasky, best-selling author of the "Guardians of Ga'Hoole" series, introduces 11-year-old Ryder in this new fantasy. Ryder's mother created a cartoon television show called Super-Rory-Us, featuring Rory, a character based on Ryder. The popular TV series is about to be turned into a feature-length film. Rory is all Ryder has left of her mom, who passed away several years ago. Now her dad has starting dating the horrible Bernice, who takes over the movie production and proposes tons of terrible changes, such as making Rory a princess who loves clothes instead of a girl who fights crime and loves adventure. Ryder can't understand what her father sees in Bernice. The girl soon learns that she can enter the television world, and she teams up with Rory, best friend Eli, and Connie (Bernice's daughter). The group must traverse Ecalpon, the fictional cartoon universe, in a race to save the show that Ryder's mom created. This is a quick and entertaining middle grade read, and kids will cheer on Ryder and her friends as they battle the witch of Ecalpon and Bernice. VERDICT Fans of light fantasy-adventure will enjoy this; a solid purchase for larger middle grade collections.–Megan McGinnis, Sachem Public Library, Holbrook, NY
Publishers Weekly says:
Magic and reality collide in Lasky's (the Guardians of Ga'Hoole series) humorous Cinderella-esque tale. Eleven-year-old Ryder is stunned when her soft-spoken, widowed father tells her that he has found happiness with a manipulative woman named Bernice. In the midst of Ryder's angst, Rory, the animated star of Ryder's parents' successful TV show, jumps out of the screen and into Ryder's bedroom pleading for help. Script changes to a planned film are transforming the brave, fierce heroine—who, as an animated character, lacks free will—into an older, curvier, wand-wielding princess scheduled to be married to a hapless prince. "How can you kick butt with a wand that isn't even magic?" Ryder gripes. Narration rotates among several characters, and as Ryder and Rory join forces to find allies in both the real and animated worlds, they begin to learn that there is more to each of them than meets the eye. Ryder's courage and humor in the face of adversity will captivate readers as Lasky explores friendship, family, and the pressures that society puts on girls. Final art not seen by PW. Ages 8–12. (Sept.)

Booklist says:
Eleven-year-old Ryder never expected that her best ally in the fight to keep her clueless dad's greedy new girlfriend from wrecking her deceased mom's cartoon television show would be her own animated alter ego, Rory. Traveling through a portal from the real world to the animated, Ryder joins the fight to keep tomboy heroine Rory from becoming just another princess who needs saving by a prince. Lasky's (Guardians of Ga'Hoole series) worthy modern-day story about not growing up too quickly is almost overwhelmed by varied plot pieces that include concerns of grief and family; descriptions of the mechanics of animation, cartooning, and computer operations (STEAM alert!); and the movement between reality and the animated world, which is populated with wicked witches, princes, and faithful servants—all reflections of the people in Ryder's life. This disparate mix can make it difficult to identify a clear audience for the tale, but girls reluctant to enter the world of fashion and makeup will particularly appreciate the feisty, unconventional female leads. — Cindy Welch
---
Related Book
---
Related Posts
Want to learn about upcoming books?
please join our mailing list!