Guardians of Ga'Hoole
This is the story of Soren, an ordinary owl who rose to become a legend of his time. This is the story of what it takes to make a Guardian of Ga'Hoole
It is somewhat ironic that in the past few years, to write as a total human being, I have had to slip out of my own skin and into the feathers or pelts of animals for my fantasy series about owls The Guardians of Ga'Hoole and then The Wolves of The Beyond. Oddly enough, I found this tremendously liberating. To do this, I would first have to learn all about the habits, habitats, and behavior of a particular animal. You see, even though this is fantasy, if I am to move the reader to a state of willing suspension of disbelief, there must be a compelling veracity about the animal. And yet at the same time I am telling a story in which I want an emotional resonance that is deeply human.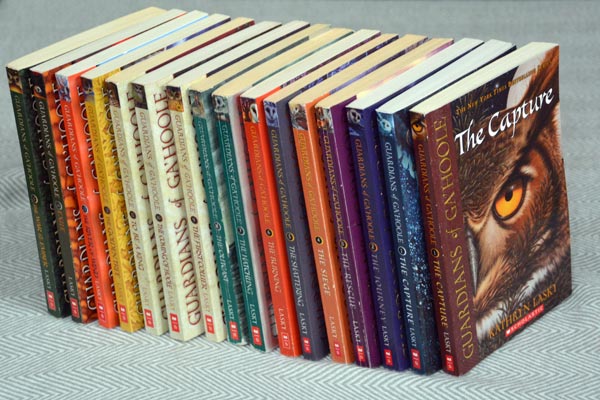 Learn More About the Series
---
Other related links
---
Want to learn about upcoming books?
please join our mailing list!