BlogLatest updates from Kathryn Lasky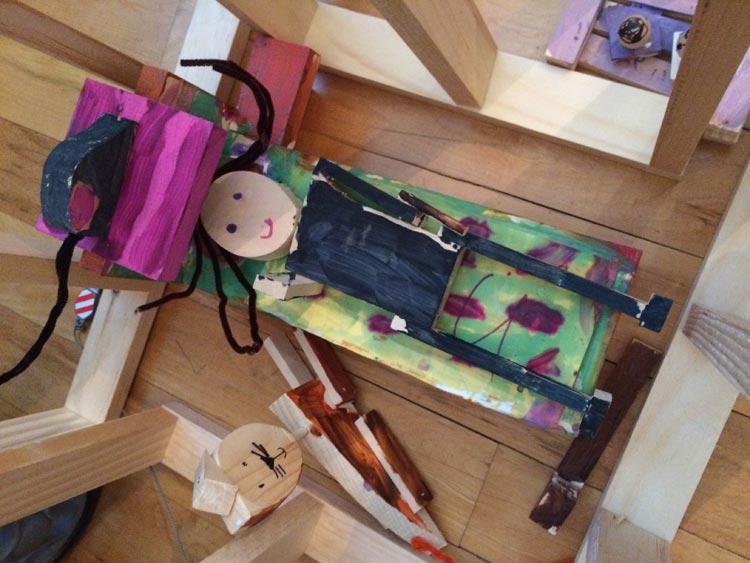 Hermione's Bedroom
Made by my granddaughter the Harry Potter fan
Recently in the New York Times there was an article about reading to young children and "links between growing up with books and reading aloud, and later language development and school success." In early May our son began reading Harry Potter to our granddaughter Lulu who was almost seven. "More ! More!" She would ask when it was time to go to sleep. Our son suggested that she go back and try reading the chapter they had just finished on her own as he was tired. So she did. In late June our son had to go to London on business. By that time they were almost through with book three. She started book four on her own and had read the first four chapters independently by the time he returned. Now she and her dad are almost finished with book 5. She reads on when her dad is too tired.
In her day camp her culminating project was a carpentry one. She chose to make Hermione's bedroom at Hogwarts, complete with Scabbers, the rat and the cat, Crookshanks. She would want me to mention that all the figures in the picture have movable joints that she did with pins.
To say that reading fired her brain is an understatement!
But let us all bless J.K Rowling , arguably doing more for reading than any other person on the planet.
Want to learn about upcoming books?
please join our mailing list!