BlogLatest updates from Kathryn Lasky
School Library Journal Reviews Shadow Wolf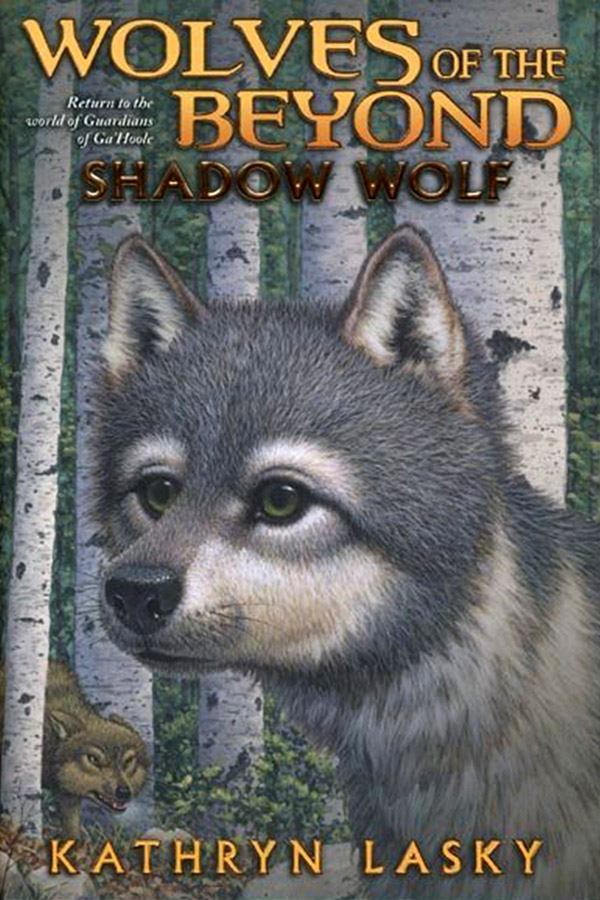 Gr 4-6–Fans of the "Guardians of Ga'Hoole" series (Scholastic) and those who ate up Lone Wolf (Scholastic, 2009), the first book in this series, will be eager to learn the fate of mother grizzly bear Thunderheart's beloved adopted-wolf-son, Faolan, who was born with a deformed paw and left to die until she found him. In this tightly plotted, lyrical tale, Faolan endures his lot as a gnaw wolf, but has no idea how to bend his innate bravery and confidence into the accepted fringe behavior, cowering and cringing while mashing his face in the dirt to show the required obeisance. Lasky blends her powerful skill in establishing a setting with Faolan's lilting poetry and song, revealing his tender heart and the forest's own beauty. She builds the wolf society as if it were a human tribe of both wise and blind leaders, living in a culture of cruelty, survival, evil, and honor. It is the magic of tribal strength and love that lays down the only hope for a talented young wolf. Readers will be delighted that heroes from Lasky's "Ga'Hoole" series appear to challenge the established world in this fascinating addition to the "Wolves" series.
–Nancy Call, Santa Cruz Public Libraries, Aptos, CA
---
Related Book
---
Related Posts
Want to learn about upcoming books?
please join our mailing list!