BlogLatest updates from Kathryn Lasky
Halloween Thoughts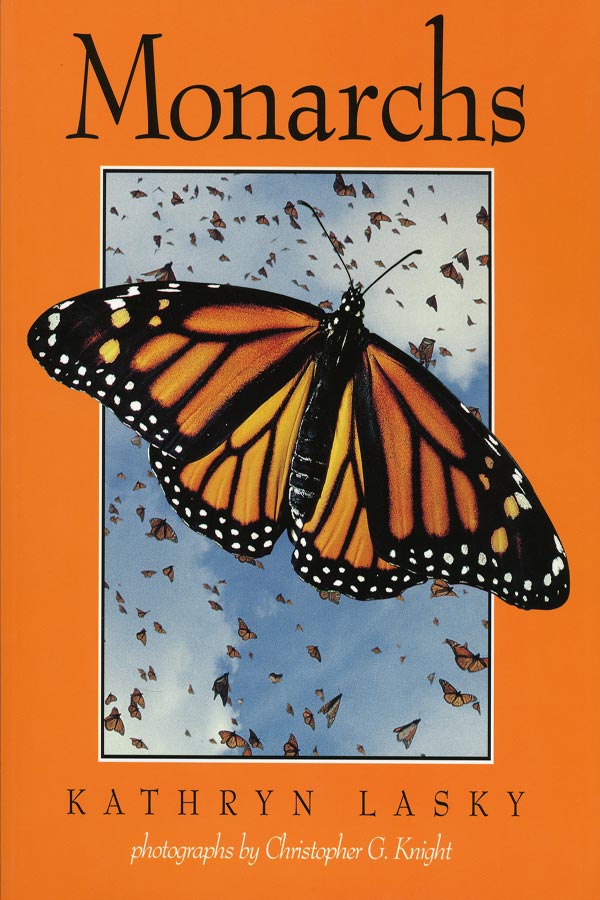 What do these three books have in common?
One is about Monarch butterflies. One is about the return of souls in Mexico. And one is about a Monster Pig! But the one thing they all share is Halloween or All Souls Night. More than twenty years ago Chris and I went to Michoacan in Mexico retracing the route of migrant butterflies to their roosting place in a forest where they winter over. We discovered that in Mexico these beautiful Monarch butterflies are said to bear the spirits of the peoples' ancestors. The holiday celebrating the return of their souls is called Los Dias De Muertos, the Days of the Dead. It is a celebration with food and parades and children dressed up in costumes! Families gather in the cemeteries to weed and decorate the graves. We were so intrigued we came back the following year for this celebration and made a book about it. Then a few years later I decided to do a retelling of the Three Little Pigs with a macabre twist on Frankenstein—So Porkenstein came to be with wonderful illustrations by David Jarvis.
This week is definitely the time to take a look at books that came out of my favorite holiday—Halloween. And every day I shall try and post a picture from one of the books.
---
Related Books
---
Related Posts
Want to learn about upcoming books?
please join our mailing list!