BooksLiterary Work of Kathryn Lasky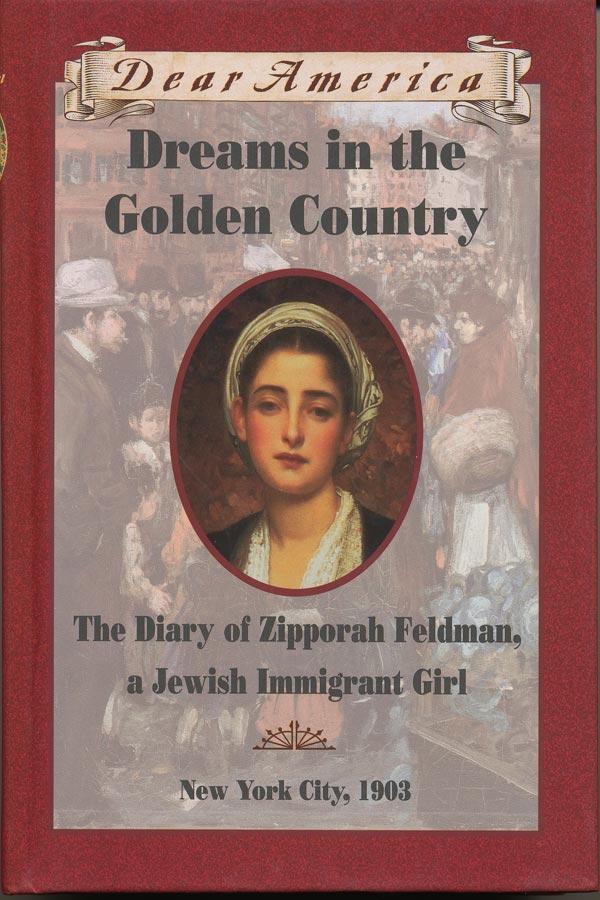 Dreams in the Golden Country
Twelve-year-old Zippy, a Jewish immigrant from Russia, tells of the first eighteen months of her family's life on the Lower East Side of New York City in 1903-1904.
From School Library Journal
Gr 4-8--Zipporah Feldman, a 12-year-old Jewish immigrant from Russia, uses diary entries to chronicle her family's activities as they acclimate to life on New York City's Lower East Side. The hopes and dreams of a young girl are beautifully portrayed through Lasky's eloquent and engaging narrative. Readers are quickly drawn into Zipporah's world of traditional Jewish ritual and celebrations and will identify with the girl's desires to aspire to greatness in her new home. She absorbs the freedom of America, wanting to share her enthusiasm with her parents, encouraging her father to pursue his love of music and trying to persuade her mother to shed some of her strict religious ways. The story's historical significance is evident in the Feldman's arrival at Ellis Island and the subsequent procedures immigrants had to endure, and in the description of the factory fire in which Zipporah's friend dies, which is based on the famous Triangle Shirtwaist Factory of 1911. Characters are portrayed as strong individuals, and their motives are believable. Readers learn in an epilogue that Zipporah pursued her love for the theater and eventually rose to stardom. Archival photos, accompanied by a recipe for hamantaschen and the traditional Jewish song to welcome the Sabbath, bring the reality of the novel to light. A story of hope and of love for one's country.
---
Related Posts
---
Want to learn about upcoming books?
please join our mailing list!