BooksLiterary Work of Kathryn Lasky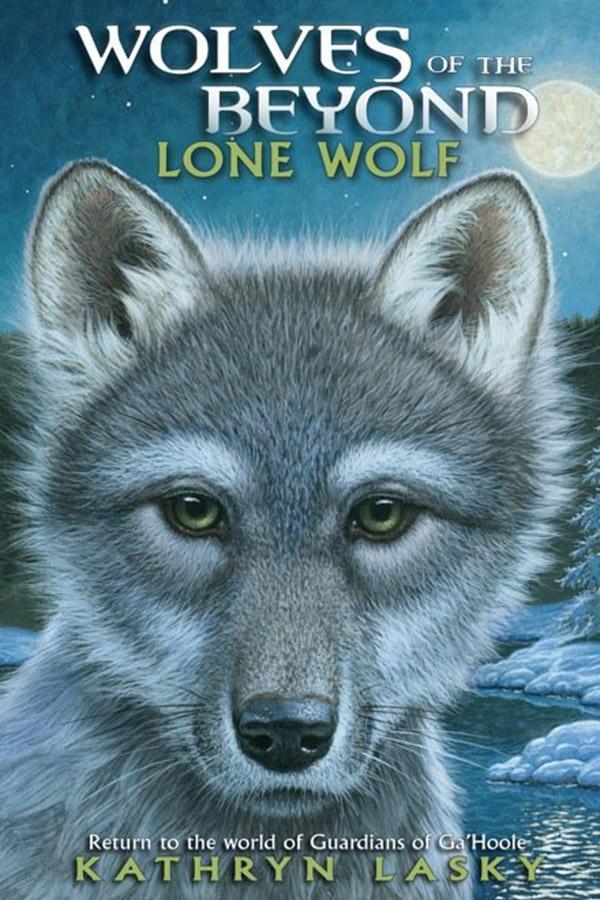 Lone Wolf
Abandoned to die beside an icy river, the pup Faolan survives his ride on an ice flow, is adopted by a caring grizzly bear, and has to find his own way to the world of wolves.
From Booklist:
The literary grandchildren of Richard Adams' Watership Down (1974) proliferate in this complex and nuanced talking-animal adventure. Lasky's descriptions of a newborn wolf pup's craving for light, milk, and meat are wonders of sensory economy—immediately you're invested in his struggle. But wolf custom decrees that he be abandoned to die because of a deformed paw. A childless bear named Thunderheart finds the pup and names him Faolan. Under her guidance, he grows to be unusually strong and savvy. Then a tragic event compels him to seek out his own kind. This is a soulful, searching read consumed with the spiritual journeys of animals and the ethereal connection between slayer and slain. At times it becomes mired in mythos, but when the story lets loose, it pays off, as when Faolan encounters a metalsmithing owl (with connections to Lasky's Guardians of Ga'hoole series), who rights the wolf's crooked path. A sedate start to the Wolves of the Beyond series, perhaps, but with an invigorating ending that bodes well for the next volume. Grades 5-8. --Daniel Kraus

---
Read the reviews
---
Related Posts
---
Want to learn about upcoming books?
please join our mailing list!