BooksLiterary Work of Kathryn Lasky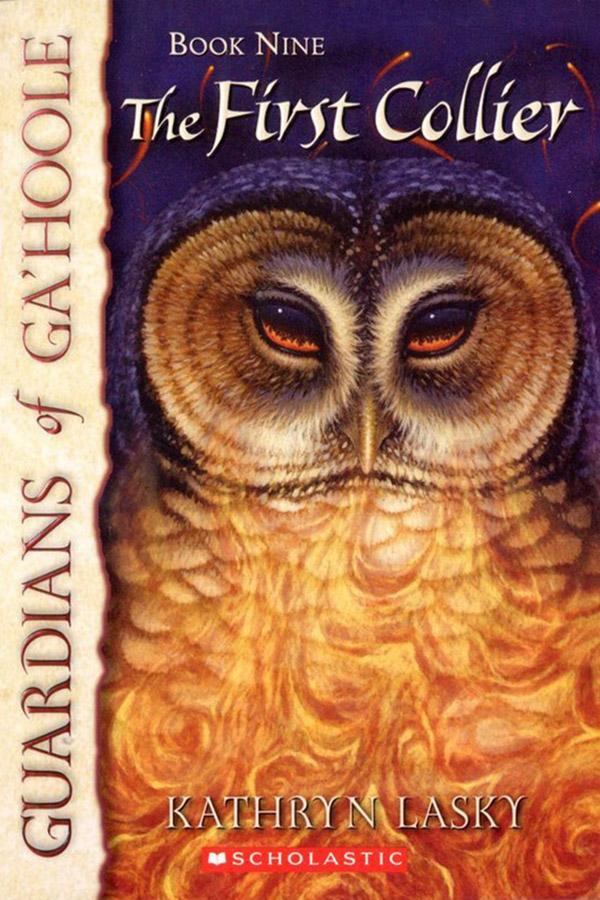 The First Collier
With his last breath Ezylryb urges Soren and Coryn to read the ancient Legends of Ga'Hoole— the true legends recorded by those who lived them. For it's only through the legends that Soren and the young, inexperienced king will learn of the great promise and great danger the future holds for the Guardians of Ga'Hoole.
With his dying breath, Ezylryb tells Soren and the young King Coryn to read the Legends of Ga'Hoole hidden in his private library. In the first of three ancient books they find a world of treachery and magic in which a young king and queen struggle to keep peace while Grank, their most loyal friend and supporter, studies ember and flame in a distant land. Then, a desperate plea comes from the king, and Grank rushes to the aid of his noble friends. If he does not arrive in time, the evil that he glimpsed in the flames will triumph. By the tale's end, Soren and Coryn discover what Ezylryb intended them to learn: that the evil is not confined to the time of legends. An ancient malevolence has been loosed from the past that will threaten the very existence of the great tree.
Paperback: 208 Pages
---
Want to learn about upcoming books?
please join our mailing list!