BooksLiterary Work of Kathryn Lasky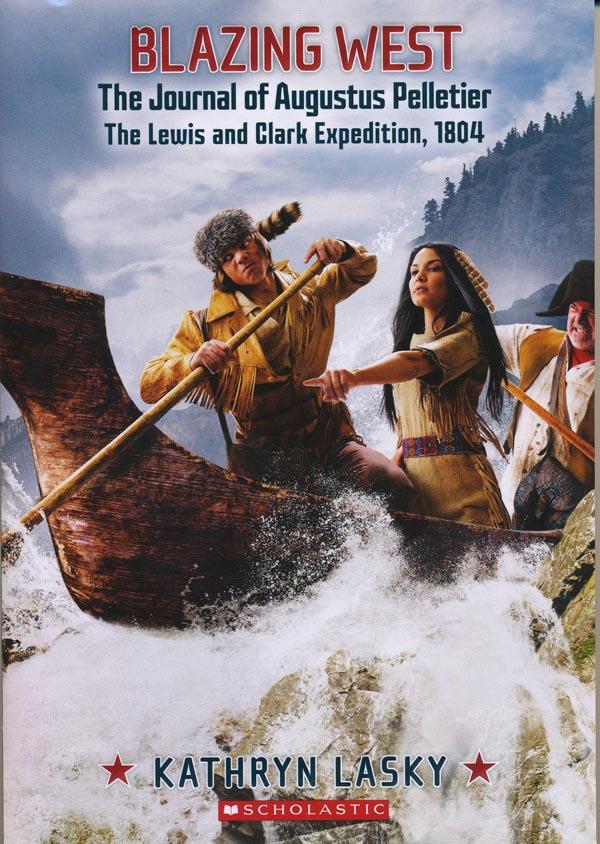 Blazing West: The Journal of Augustus Pelletier
Fourteen-year-old Gus, the youngest member of Lewis and Clark's Corps of Discovery, tells of his adventures during the expedition.
Fourteen-year-old Augustus, half French, half Omaha Indian, sets out to prove himself worthy of Lewis and Clark on their great adventure of discovery. He follows the explorers for two hundred miles before making his presence known to the commanding captain of the Corps of Discovery, Meriwether Lewis, himself. Gus's ability to read and write makes him useful to the explorers, and he starts to keep a record of their travels. But traveling west isn't easy, and the company faces constant danger. Is Augustus a tough enough explorer to survive such hardships?
---
Want to learn about upcoming books?
please join our mailing list!