BooksLiterary Work of Kathryn Lasky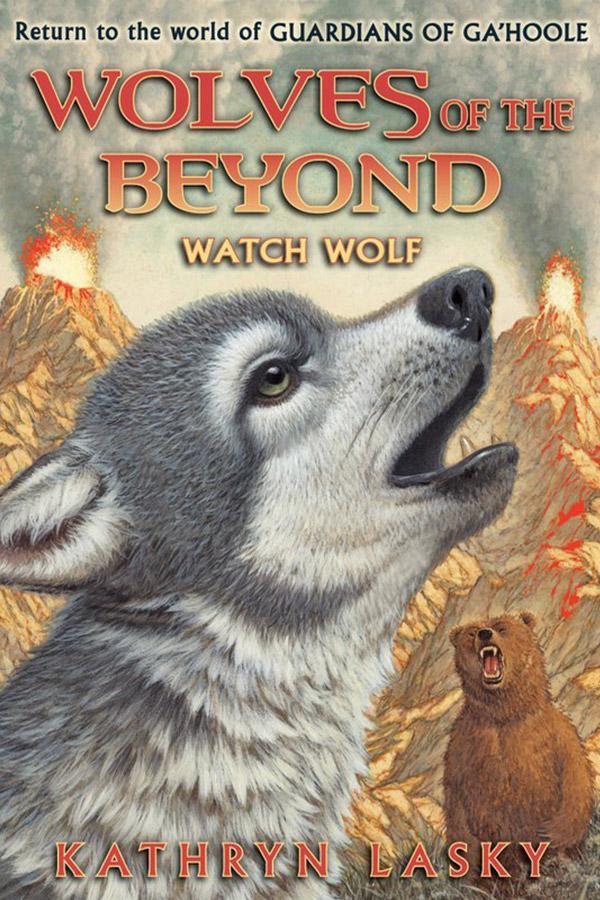 Watch Wolf
A bear cub is snatched by a wolf. The bears are massing, roaring for revenge!
B. Russell, a parent says:
As a mother, teacher, and avid reader myself, I endorse this book whole-heartedly. I really loved the end because Faolan got some closure on some issues with his Milk Givers; also, it seemed to complete the first three books and not leave me hanging, panting breathlessly for Book 4. (Although I will, of course, get it in December!) This book left me with a sense of satisfaction. Edme played a big role as well. Faolan did some growing up as he explored the past and accepted the new responsibilities he had. He also displayed some new abilities that I believe will come into play in the next book. I had not read the Owls of Ga'Hoole series, but I have enjoyed the Wolves of the Beyond series so much that I believe I'll be reading the Owls next. My nine-year-old child (a passionate fan of these books) introduced these books to me, and I am grateful because they gave me a very enjoyable weekend of reading pleasure.
---
Read the reviews
---
Related Posts
---
Want to learn about upcoming books?
please join our mailing list!