BooksLiterary Work of Kathryn Lasky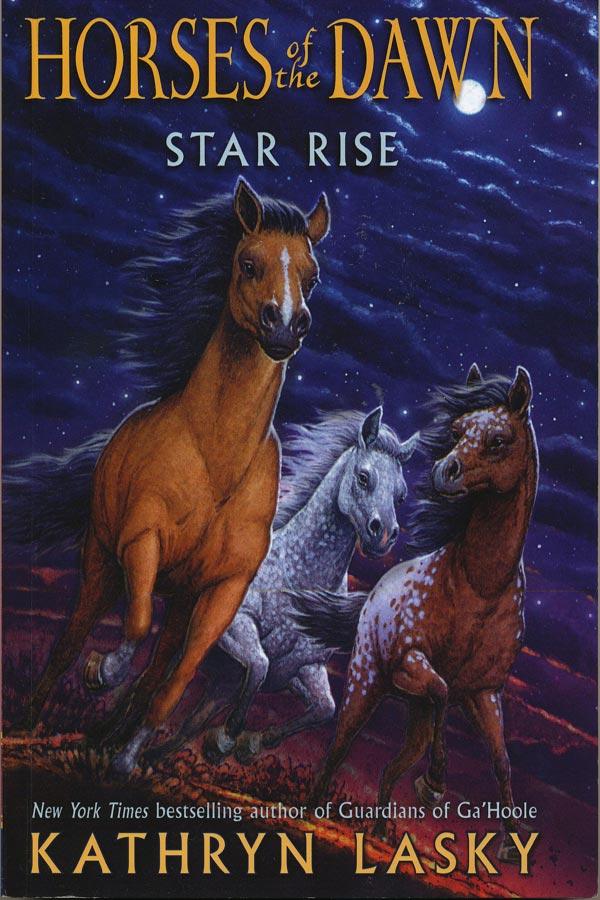 Horses of the Dawn: Star Rise
Get ready for a wild ride in book two of bestselling author Kathryn Lasky's brand-new middle grade animal fantasy series.
THEY WERE NEVER MEANT TO SURVIVE
The first horses in the NewWorld, Estrella and her herd, were carried across the sea by gold-seeking men, only to be cast into the ocean when the ship became too heavy. Yet despite the odds, the horses did survive, and became the first herd to run wild across this untamed land.
But now, they're facing their greatest challenge yet. An army is pursuing the herd, eager to force them back into captivity and hard labor. Estrella wants nothing to do with men ever .again, but then she meets a boy who's been exiled .from his village- a child with a mysterious ability to communicate with animals.
If Estrella rejects the boy, he will surely die alone in the wilderness. But if she takes him in, she'll put the other horses at risk. With their hard-won freedom slipping away at every turn, Estrella must decide what it means to be a leader ... and what it means to be a herd.
---
Related Posts
---
Want to learn about upcoming books?
please join our mailing list!