BooksLiterary Work of Kathryn Lasky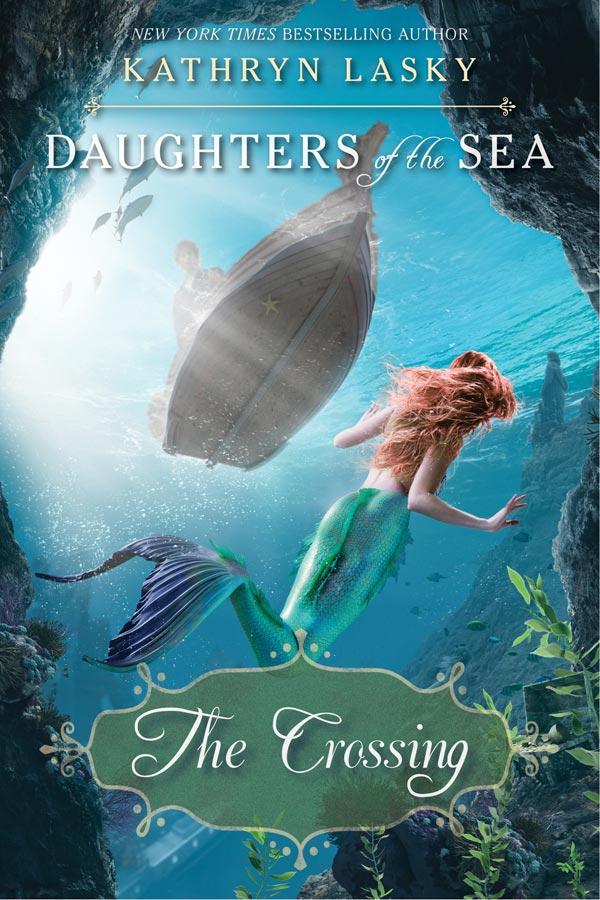 The Crossing
Three sisters bound by something more powerful than blood—a secret as deep as the ocean
Hannah
Once a maid for a wealthy Boston family, Hannah is now engaged to a talented painter about to embark on a dazzling career. But although they were both born Mer, Stannish has severed his ties to the sea and insists that Hannah do the same. Torn between the man she loves and the salt-water in her veins, Hannah must make a gut-wrenching choice that can only lead to heartbreak.
Lucy
Lucy grew up longing to swim, but her social-climbing mother believed that girls belonged in the drawing room, not the ocean. However, a summer in Maine changed everything—throwing Lucy into the arms of a handsome ship builder, and into the welcoming embrace of the sea. Disgusted by her daughter's true nature, Lucy's mother took drastic measures to keep her true identity a secret, going so far as to frame her for murder. Now it's up to Lucy's sisters to save her, before she succumbs to landsickness . . . or the executioner's noose.
May
After a lonely childhood, May suddenly found everything she'd ever wanted—an astronomer beau who loves her, and sisters who make her feel whole. But now with Hannah pulling away and Lucy sentenced to die, May's world is falling apart. Can she find the strength to do the impossible and save her family? Or is she destined to lose her sisters all over again?
---
Related Posts
---
Want to learn about upcoming books?
please join our mailing list!