BooksLiterary Work of Kathryn Lasky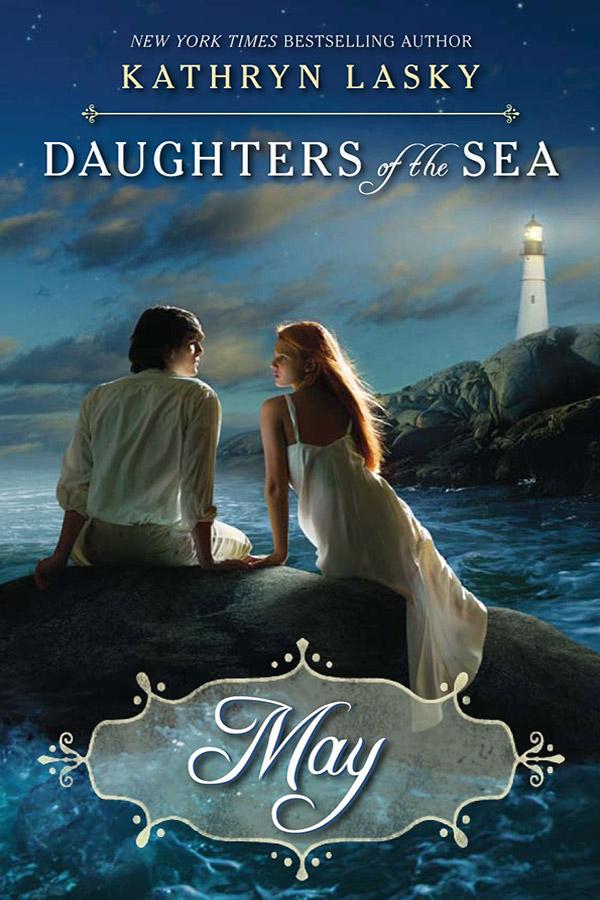 Daughters of the Sea: May
Second book in a shimmering quartet about mermaid sisters and supernatural love.
On a desolate island off the coast of Maine May Plum, the lighthouse keepers daughter, life is monotonous, restrictive and dangerously dry. Ensnared in a web of tensions between her beloved father and her vindictive mother there is scarcely room to breathe. By May craves water more than air.
But after her fifteenth birthday, the urge to swim becomes overpowering and May makes a life-changing discovery. She does not belong on land where girls are expected to be docile and obedient. She's a mermaid, a creature of the sea.
At first, swimming provides the freedom May's always craved. But then she meets Hugh, a visiting astronomer who awakens sensations she's never experienced, either on land or in the ocean. May knows that a college student would never fall for a lighthouse keeper's daughter, but Hugh soon begins to spend more time gazing at May than at the stars . . . and the expression of wonder on his face doesn't change.
What had been an easy choice becomes agonizing when May has to ask an impossible question: Is the thrill of the sea worth turning away from love on land?
Listen to an excerpt read by Meribah Knight
---
Read the reviews
---
Related Posts
---
Want to learn about upcoming books?
please join our mailing list!